3:05 PM: The Ducks have now made the signing official.
2:32 PM: The market for John Klingberg this offseason never did materialize as he had hoped, so it appears he may try again next summer. The free agent defenseman is closing in on a one-year contract worth around $7MM with the Anaheim Ducks, according to Kevin Weekes of ESPN. Eric Stephens of The Athletic confirms the deal.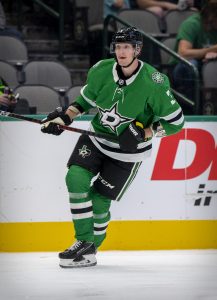 It didn't take long for Klingberg's new agency to get a deal worked out, after he switched to Newport Sports Management earlier this week. The 29-year-old defenseman had been looking for a seven-year deal on the open market but after two weeks of waiting, he'll have to settle for a one-year, high-money contract to set himself up for next season .
There's little doubt that Klingberg can be a difference-making offensive weapon but with a history of inconsistent defensive play and a tough season results-wise (he finished a -28, the worst of his career), there may have been hesitation from willing teams to hand out long-term deals. Players like Ben Chiarot and Erik Gudbransontwo heavy, physical defensemen, were able to secure multi-year contracts at a hefty price but the offensive-minded Klingberg will have to settle for the one-year deal and try to prove he can still be a top-pairing option.
Heading to Anaheim is an interesting choice, given what the team already has in place. Kevin Shattenkirk and Jamie Drysdale are already good puck-moving options on the right side, and Cam Fowler was the team's leader on the powerplay in 2021-22. While Shattenkirk has just one year remaining on his deal and Drysdale is still just 20 years old, one has to wonder how the team will fit Klingberg into the mix, at least in terms of deployment.
In terms of potential upside? The Ducks are certainly that, with plenty of young talent buzzing all over the ice and a need for some veteran playmakers to add to the mix. The team already brought in Ryan Strome and Frank Vatrano in free agency, showing that they're ready to start competing again after adding some top prospects to the mix.
Most notably for Anaheim, perhaps, is that Klingberg could potentially be a top trade chip at the deadline, should the team not be quite ready to make the playoffs this season. Adding that kind of chip–a trade with retained salary would likely net at least a first-round pick–for nothing but a little offseason cap space is a savvy move from new general manager Pat Verbeek. The team wasn't in any danger of putting themselves in a tricky cap situation, as before signing Klingberg they had nearly $26MM in space. It makes perfect sense for the team to spend some of it to add an asset to the organization, even if it will be for only a few months.
There is also the chance that Klingberg could sign an extension in Anaheim, though that would have to wait until January 2023 now.
Overall, this seems like a player who is trying to make the best out of a disappointing free agent result, and a team capitalizing on having cap space in a market that is so tight.
Photo courtesy of USA Today Sports Images
.