PlayStation's new revamped version of their subscription service is live now. They have changed several elements of it and have included tiers within the subscription service. Each tier represents several perks, such as a huge library of games, cloud gaming, and several other features, sort of similar to what Xbox is doing with their Game Pass subscription.
ADVERTISEMENT
Article continues below this ad
However, if you are wondering what are the new changes that came in with this major revamp, this article is here to answer all your questions. Here is all you need to know about PlayStation Plus and all of its tiers.
What are the changes that come with the new PlayStation Plus?
ADVERTISEMENT
Article continues below this ad
Previously, PlayStation Plus used to be a simple service: pay a subscription fee and enjoy a limited number of complimentary games every month. However, Sony has brought some massive changes to its subscription service by including pricing tiers.
Sony has now divided PlayStation Plus into three tiers: Essential, Extra and Premium. The price range for this tier is between $10 and $18 per month (or between $60 and $120 per year), allowing you to access a variety of games, features, and perks on your PlayStation 4 and PlayStation 5 consoles.
WATCH THIS STORY – Top-Selling PlayStation, Xbox, and Nintendo Consoles of All Time
In the PlayStation Plus Essential tier, you get the same things that were offered with the previous PS Plus. Everything is just the same and neither has the price changed. For $10 a month ($25 per quarter, $60 per year), you get online play, cloud saves, a rotating library of downloadable games, and some amazing discounts at the PS Store.
PlayStation Plus Extra contains everything from the Essential tier, as well as "up to 400 of the most fun PS4 and PS5 titles." On a PS4 or PS5 system, players may download and play both first-party and third-party content. It'll set you back $15 per month, $40 per quarter, or $100 for the year.
ADVERTISEMENT
Article continues below this ad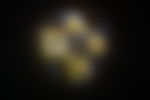 PlayStation Plus Premium offers everything from the previous two tiers, as well as hundreds of more titles for the PlayStation 1, PlayStation 2, PlayStation 3, and PlayStation Portable. PS1, PS2, and PSP titles can be downloaded or streamed; PS3 games can only be streamed. On a PS4, PS5, or PC, players may stream games.
They'll also be able to participate in "time-limited gaming trials," which will include 15 different games at launch. It'll set you back $18 per month, $50 every quarter, or $120 for the year.
ADVERTISEMENT
Article continues below this ad
Let us know of your thoughts about this in the comments below.