A life-changing chance encounter between a jaded salaryman and a teenage runaway awaits in Spring 2021's Higehiro: After Being Rejected, I Shaved and Took in a High School Runawaythe latest flashback English dub that will hit Crunchyroll on July 28!
Here's the main cast and crew who will be starring:
Cast
Crew
ADR Director: Jonathan Rigg

ADR Engineer: Derric Benavides

ADR Script: Jessica Sloys

Mixer: Andrew Tipps
Key Visual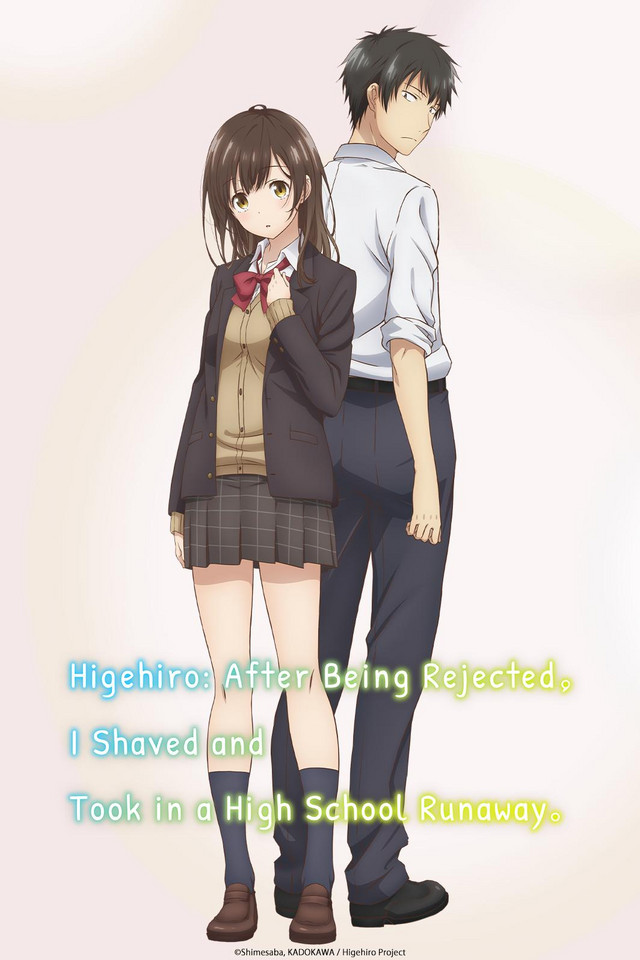 Official Trailer
RELATED: Crunchyroll Reveals Summer 2022 SimulDub Lineup, Including Classroom of the Elite II and More
Based on the light novels by Shimesaba and booota, Higehiro: After Being Rejected, I Shaved and Took in a High School Runaway is directed by Manabu Kamikita at studio project No.9 (Love After World Domination, Bottom-Tier Character Tomozaki), with series composition by Deko Akao (Komi Can't Communicate) and character designs by Takayuki Noguchi (Cinderella Nine).
If you're a fan of coming-of-age drama anime, don't miss Episode 1 of the English dub when it drops on July 28, right here on Crunchyroll!
On his way home from drinking his sorrows away after being rejected by his crush, the 26 year old salaryman, Yoshida, finds a high school girl named Sayu sitting on the side of the road. Yoshida is completely drunk out of his mind and ends up letting Sayu stay at his place overnight.
Not having the heart to put Sayu out on the streets since she ran away from home, Yoshida allows her to stay at his place… And so began the awkward, irritable, and slightly heartwarming relationship between a runaway high school girl and a salaryman living together.

Der shy man behind @shymanderLiam is a timezone-fluid Aussie with a distinct fondness for anime, Eurovision and creating odd stats projects despite hating math.