Alex Newhook's big Stanley Cup parade is now just hours away from beginning in the capital city.
Newhook arrived at St. John's International with the cup yesterday afternoon. He was greeted with a hero's welcome by fans, family, friends, the Celtic Fiddlers, media and others who happened to be at the airport.
He says to date the whole experience has been surreal.
Newhook says waking up to the realization that it was his responsibility to pick up the Stanley Cup at the airport was hard to believe, adding the next couple of days will be an emotional rollercoaster.
The star hockey player made his way down to Ronald MacDonald House to visit with children and their families after leaving the airport.
Go Avs Go!! Thank you @AlexNewhook_ for making RMHC your 1st official stop with The Stanley Cup in Newfoundland & Labrador! You've brightened the day of all of our families and we couldn't be more proud of your incredible accomplishment! @NHL @Avalanche @HockeyHallFame #CupDayNL pic.twitter.com/bhijkPW7yS

— RMHC NL (@OURHOUSENL) August 21, 2022
While the city of St. John's has been preparing for today's parade for weeks, Mayor Danny Breen explains it has been Alex, his family, and his friends that have put together today's itinerary, which is full of events.
Breen says this is Newhook's day and he's pleased that they were able to give the city a couple of hours to show support for him.
Breen says Newhook is the first St. John's player, and third Newfoundlander overall to win the Stanley Cup, so it's a "big deal."
He says not only is Newhook a great player, but he is a very minded community and a great ambassador for the city. He says the city wants to show how proud they are of him and to celebrate the victory.
The Parade gets underway at 2 pm at Bannerman park. It's expected to take about an hour with Newhook arriving on George Street around 3 pm
Keeper of the Cup says Seeing Fan Reactions Best Part of Job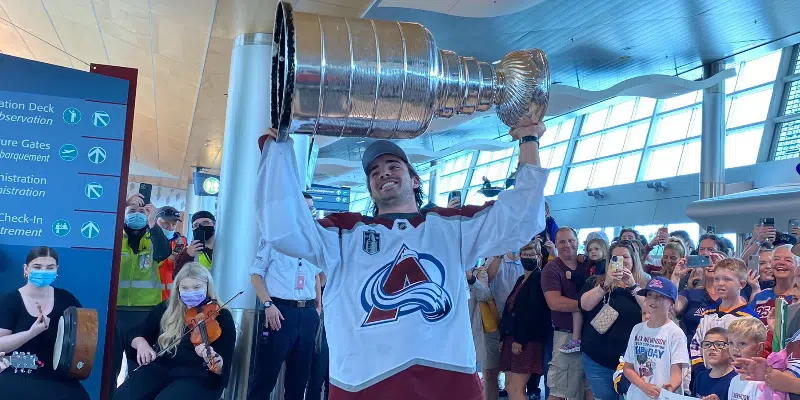 Meanwhile, for many, getting up close and personal with the Stanley Cup is a dream come true, and something to which Mike Bolt can attest.
The official Keeper of the Cup has been looking after it for 23 years and says the look on the faces is the best part of the job.
He says the message a lot of players deliver to young kids is that "if I can make it, so can you," and bringing the cup home is a great way to say that dreams do come true.