Folks across southern British Columbia spent Saturday watching the skies turn a familiar shade of gloom as thick wildfire smoke from the Pacific Northwest states spilled over the border.
---
MUST SEE: Safeguard your home, community against wildfires before it's too late
---
A strong ridge of high pressure over the western half of North America fostered historic heat and extremely dry conditions across the Pacific coast in recent days.
Multiple vigorous wildfires sparked in Washington, Oregon, and California, allowing prolific amounts of smoke to billow into the atmosphere and flow northward.
The smoke is coming from several different sources. One particularly bad fire in northern Washington sent thick wildfire smoke over Vancouver Island during the day on Saturday.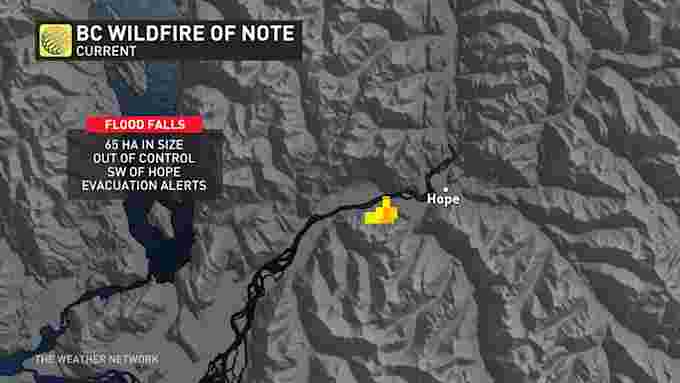 There are also fires burning in BC that will contribute to low-level smoke throughout the region. One such fire is located southwest of Hope. This out-of-control wildfire of note is 65 hectares in size. Officials have issued evacuation alerts around the blaze.
As a result of the smoke blanketing the region, Vancouver will see poor air quality values ​​on Sunday, with moderate air quality lingering through early next week.
Conditions are much worse for the Interior, where the Okanagan will see unhealthy air quality on Sunday, worsening to very unhealthy levels for Monday and Tuesday.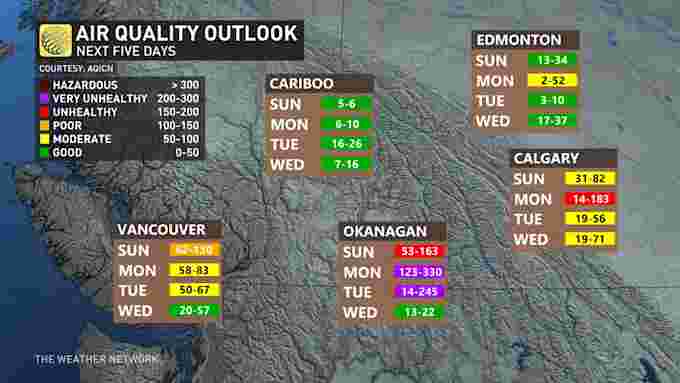 Temperatures will remain warm across the South Coast for the next couple of days before onshore flow brings things closer to seasonal for the rest of the week. These onshore winds should also help clear out much of the smoke from the South Coast.
Check back for the latest conditions across British Columbia.
.