YouTube TV is introducing a new redesign that will give users a better experience when navigating through the app.
YouTube TV has been making some huge strides as of late, adding more features, securing new content, and even dishing out promos to its current subscribers. So it comes as no surprise that YouTube is trying to make the look and feel of its app better by introducing a redesign that offers users a more streamlined experience.
YouTube has already managed to roll out changes to its live guide that offers a simplified look that puts key information front and center by shifting curated recommendations towards the top of the guide. Now the company is rolling out an update to the library that will allow users to better manage their content. This means that users will gain access to better content filters and organization tools. While YouTube did share these changes in a blog post today, it states that users should start seeing the actual changes to the app over the next few months.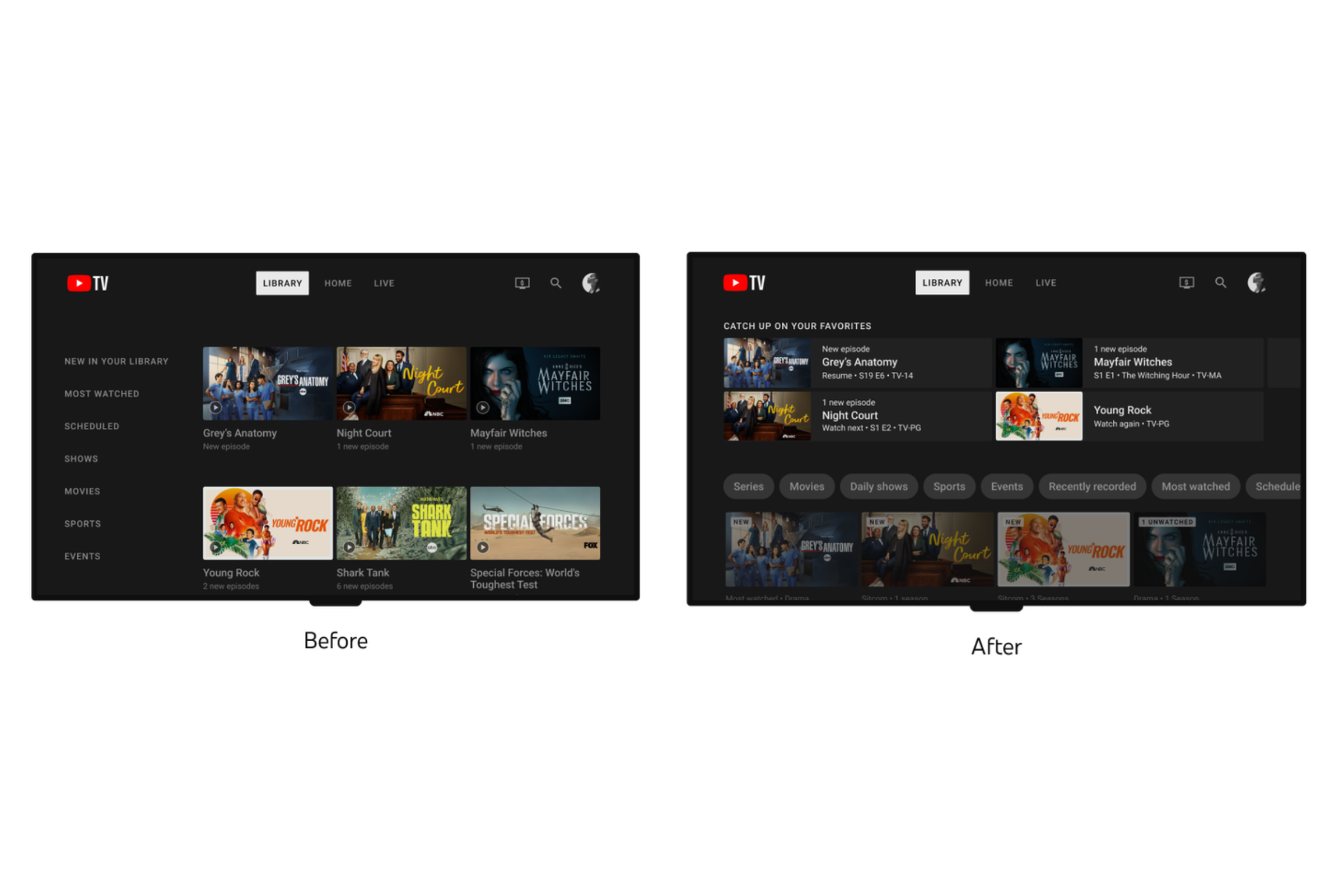 When it came to the redesign, YouTube focused on three key areas: Live, Library and Home, using principles like "empower, anticipate, and recognize" to fuel the design process. The firm was able to build a new experience using feedback from the app, users, and surveys to build a better product. The new design offers a live guide that is more compact, and a library view that shows more of what the user might want to see. Furthermore, it added shortcuts to the newly redesigned menus that doesn't take the user out of the experience. You can see some of these design changes in the before and after comparisons above.
YouTube TV could become a force to be reckoned with over the next year as it recently signed a major deal to bring NFL Sunday Ticket to its platform. Furthermore, the company has been more flexible, allowing users to just purchase subscriptions to premium content without a base plan. As mentioned before, it seems to also selectively be pushing a new promotion that discounts its 4K Plus package, bringing it down to as little as $5 per month. If you want to give it a try, you can download the app or sign up on the web.
---
Source: YouTube Blog